If you can?t be home, be here.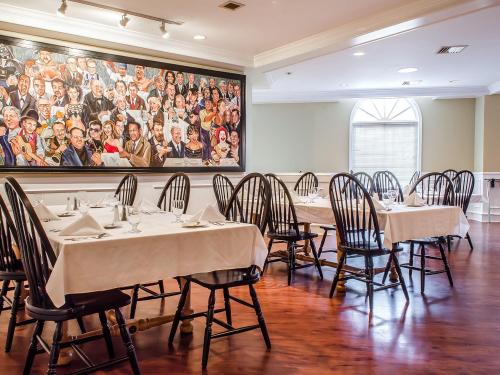 Join us in Tarragon Restaurant where award-winning cuisine is artfully presented each day for breakfast and dinner.
Using only the finest ingredients, and featuring USDA Angus and Choice beef, fresh seafood, homemade soups, breads and desserts, Tarragon is well-known for its creative menus, a relaxing and lovely atmosphere, and meals that are as delicious as they are beautifully prepared.
Reservations are not required, and while Tarragon boasts an elegant atmosphere we encourage our guests to dress casually and comfortably.
In addition to regular services, Tarragon offers special limited menus during Penn State's graduations, special events and holidays. Please contact the hotel for information about these and other special promotions throughout the year.
Breakfast Menu
Dinner Menu